" Energy and persistence conquer all things " - Benjamin Franklin
The Christians are so against human nature they closed down public bath houses, denouncing hygiene as sensual. They see the human body or nudity as a sin and shameful. Denounce Christianity has the insane, self hating, evil program it is and find beauty in yourself !!
При поддержке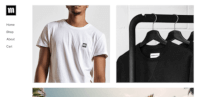 Создайте свой уникальный сайт с настраиваемыми шаблонами.